What Lies Upstream receives Special Jury Mention at SIFF 2017
For filmmaker Cullen Hoback's journalistic integrity in revealing the unseemly collusion between public servants and lobbyists that lead to the poisoning of West Virginia's water supply, we give a special jury mention to What Lies Upstream.
Unscripted and uncut, the world is a resource of unexpected, informative, and altogether exciting storytelling. Documentary filmmakers have for years brought untold stories to life and introduced us to a vast number of fascinating topics we may never have known existed. The SIFF Documentary Jury members were Kathy McDonald (Documentary Magazine), Ryland Aldrich (producer, L.A. Times, Folk Hero & Funny Guy), and Shane Smith (Hot Docs).
What Lies Upstream to take part in AFI DOCS 2017 Impact Lab
The third edition of the AFI DOCS Impact Lab will take place June 13–14. Presented in collaboration with NBCUniversal, the intensive program is designed for select filmmakers with issue-driven films who aim to create broader social and political change through the power of film.
The Lab will provide filmmakers with training in the areas of advocacy, grassroots communications and grasstops engagement. After completion of the Lab, participating projects are eligible to apply for the AFI DOCS/NBCUniversal Impact Grants, which support the outreach and social action campaigns of select Lab participants.
Selected from films screening at AFI DOCS 2017, the 10 films participating in the Impact Lab are ACORN AND THE FIRESTORM (DIRS Reuben Atlas, Sam Pollard), CHASING CORAL: THE VR EXPERIENCE (LEAD ARTIST Jeff Orlowski), EDITH+EDDIE (DIR Laura Checkoway), FOR AHKEEM (DIRS Jeremy Levine, Landon Van Soest), THE FORCE (DIR Peter Nicks), I AM EVIDENCE (DIRS Trish Adlesic, Geeta Gandbhir), NOWHERE TO HIDE (DIR Zaradasht Ahmed), A SUITABLE GIRL (DIRS Sarita Khurana, Smriti Mundhra), WHAT LIES UPSTREAM (DIR Cullen Hoback) and THE WORK (DIRS Gethin Aldous, Jairus McLeary).
Variety Review of 'What Lies Upstream' by Joe Leydon
Filmmaker Cullen Hoback finds plenty of blame to go around while documenting environmental crises.
As up-to-date as its display of a post-election tweet by Donald Trump — who looms conspicuously large during the film's opening and closing minutes — "What Lies Upstream" is a quietly devastating documentary that's all the more attention-grabbing for being such a scrupulously restrained and slickly polished piece of work. Directed by Cullen Hoback, whose equally compelling "Terms and Conditions May Apply" (2013) cogently addressed privacy concerns in the digital age, the film percolates with a nonpartisan paranoia regarding state and federal regulatory agencies while linking the contamination of drinking water in West Virginia to what Hoback perceives as a perfect storm of industry maleficence, government negligence, and bureaucratic malpractice.
Both as narrator and onscreen interviewer, Hoback conveys a tone of earnest inquisitiveness, evincing the same polite manner whether addressing concerned scientists, state legislators, or trailer park residents. Initially, he visits West Virginia — where he has family roots — after people in and around Charleston begin complaining about the strange odor of their tap water. As often happens in such situations, the first to report health effects are folks on the lower rungs of the socioeconomic ladder. One working-class interviewee insists that while he is "100% for coal and 100% against Obama," he nonetheless suspects grave environmental damage may have been caused by one of the industries based in his part of the state, an area known as Chemical Valley.
Sure enough, it's detected that MCHM, a coal-processing chemical, leaked from rusting tanks at the local Freedom Industries facility. Technically, there were laws on the books that mandated regular inspections of such tanks. But as another interviewee pointedly emphasizes, "Regulation without enforcement is useless."
What Lies Upstream to Open Slamdance 2017
We're thrilled to announce that Cullen Hoback's next film, What Lies Upstream, will premiere at the Slamdance Film Festival in January as the Opening Night Film!
Here is what IndiWire has to say about it:
Cullen Hoback's investigative documentary "What Lies Upstream" will be the Opening Night film.
Slamdance has unveiled the special screenings, beyond and shorts programs that will comprise its 2017 lineup. Taking place in Park City, Utah in January – the same time and place as Sundance – the 23rd edition of the film festival will host 35 world premieres, nine North American premieres and 10 US premieres.
The Opening Night film is festival alumni Cullen Hoback's investigative documentary, "What Lies Upstream." The Closing Night feature is "After Adderall," Stephen Elliott's narrative about James Franco's production based on Elliott's own memoir.
"This year Slamdance's Special Screenings selections are hard-hitting, revelatory films that deserve exposure in Park City," says Paul Rachman, Special Screening Programmer. "Averting trends and remaining premiere agnostic this program reflects the gut instinct Slamdance programmers rely on in their singular choices."
The Daily Beast: The Perils of an AT&T-Time Warner Merger
Cullen Hoback's interview to The Daily Beast on the AT&T/Time Warner merger
Meanwhile, filmmaker Cullen Hoback—whose 2013 documentary Terms and Conditions May Apply revealed how corporate monoliths like AT&T are collecting so much personal data on Americans that they're essentially destroying any concept of privacy—predicted that  CNN won't escape the merger's inevitable fallout.
"It's mostly bullshit," Hoback said about AT&T's and Time Warner's promise of CNN's immunity from the impact of the merger. Instead, he argued, the journalistic outlet will likely become just another marketing tool to micro-target individual viewers with personally tailored advertising.

"They have every incentive in the world to increase how much they're collecting data on their customers and all their online activities, and now they can target them better with the content they're creating, and the movies that they're making," Hoback said.  "Think about CNN. They could be tracking online response to the news feed that CNN is generating, and concluding, 'It's not hitting. Let's fine-tune what we're sending to the public on CNN.'"

Noting the behavior of Facebook and Google, which have publicly claimed to safeguard personal privacy while vacuuming up every molecule of potentially marketable data, including from private emails and messages, and selling it to advertisers, Hoback warned: "So you can't trust these companies for what they say for squat. They'll say something, and then they wait a couple of years, and then they completely pivot."
Hoback added: "CNN will have their own sort of independent ability to do journalism. But if you're a producer, maybe you'll think it's good to have real-time analytics tracking of AT&T customers online" to see what stories viewers like and rapidly react to that information. "That might not negatively influence their ability to do independent journalism, but it will change customers' ability to have a private experience online."
The Guardian: 'How do you get politicians to care about privacy?' by Cullen Hoback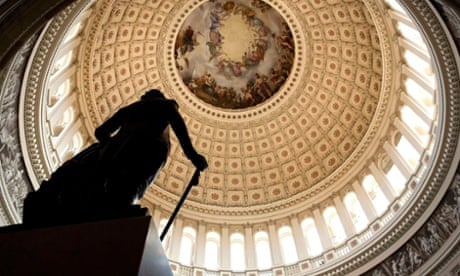 Beneath the US Capitol building there is one of the swankiest theatres in which I've screened my film, Terms and Conditions May Apply, to date.
The space is usually reserved for tours during the daytime, but at night if you have the magic key – a Congressman- movie magic can happen for Capitol Hill's elite.
Our magic key was Congressman Justin Amash, a second-term representative from Michigan who made a splash this summer with his stance on government surveillance. He introduced a narrowly defeated amendment (205-217) that would have defunded the mass data collection that Section 215 of the FISA Amendments authorises. It has since become known as the Amash Amendment, and it was the first beacon of hope that Washington might reform the Patriot Act.
While introducing the film, the Congressman laid out a somewhat bleak view regarding his leadership role in the field of privacy, "Civil liberties have been my focus in Congress, maybe in some ways unintentionally, I wish there were more people who cared about civil liberties here."
So how do you get Congressmen to care about privacy?
The Guardian: Cullen Hoback calls for US to grant Edward Snowden immunity
Cullen Hoback, the film-maker behind Terms & Conditions May Apply, a documentary on digital privacy, talks to Jemima Kiss about what happened during the screening of the film, and why the USA Freedom Act – introduced by Jim Sensenbrenner, who was also behind the Patriot Act – may be the best hope for reining in the NSA
The Guardian: 'Our data is our digital identity – and we need to reclaim control' by Cullen Hoback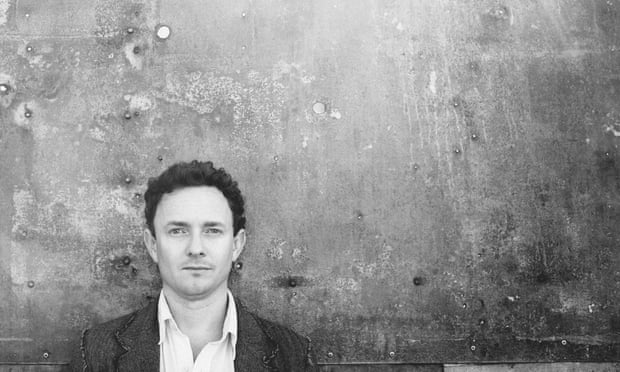 I'm a film-maker by trade, so heading to Capitol Hill the other week was a new experience for me. I was there to talk privacy, and in essence, to advocate. I didn't have the first clue where to begin. The architecture, both impressive and oppressive, made me feel simultaneously important and meagre, and as I was later told, this was intentional.
For the past month we have accrued about 20,000 signatures at our site trackoff.us, from people who want their Congressmen to see my film about digital privacy: Terms and Conditions May Apply.
I had a feeling a lot of people on the Hill didn't really understand how privacy has been eroded through the digital corporate/government alliance. It's not because these Representatives are dummies, it's because the unholy alliance of the surveillance-industrial complex is just that: complex.
Everything in our digital lives now comes with this legally binding contract, a contract designed to take away fundamental rights. And with 30 or more pages of undecipherable legalese at many sites, how is anyone supposed to understand the nature of the trade for digital services?
These contracts had largely evolved after the Patriot Act, designed to take as much from the user as possible, while simultaneously protecting the company from any and all legal recourse. Who was bargaining on behalf of the user? I suppose I had made a film, and I was now in Washington to change that.
The Guardian: Cullen Hoback: 'Edward Snowden completely shifted the dialogue'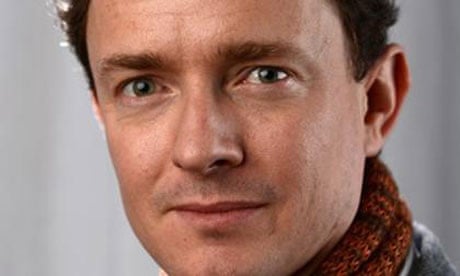 The stars have aligned for film-maker Cullen Hoback. With the ongoing, unfolding series of sensational stories about surveillance by US and UK security agencies came a new wave of energy and interest around his film Terms & Conditions May Apply, which began as an exploration of our attitudes to our data and digital privacy.
Hoback has found himself promoting a film that explores, in real depth, our relationships with corporations who build businesses around our data, their connection with government regulation and security access to data – and the near-universal ignorance of consumers. And in the context of the NSA stories, has found a widespread concern and appetite for change.
"Edward Snowden completely shifted the dialogue – we could not have had this conversation without him," Hoback told the Guardian. "Despite that, it's still politically cancerous for anybody to support him. We should thank him, and then investigate [US intelligence chiefs instead of asking where in the world Edward Snowden is."
Los Angeles Times: 'Terms and Conditions May Apply' explores loss of privacy
The term "opting in" suggests a matter of choice. But as the thoughtful and spirited documentary "Terms and Conditions May Apply" makes chillingly clear, choices are few for netizens. It's nearly impossible to function online without signing away privacy rights and basic protections. Sounding an alarm about those ubiquitous "I Agree" check boxes and the legalese that nobody has time to read, the film examines the many ways that typical Digital Age contracts are anything but free for the user.